Liveminds has today announced the appointment of Kate Domingo (pictured) who will be heading its new APAC regional office to better service the increased demand for high-quality online research participants.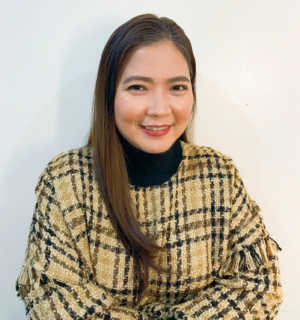 Kate has taken up the newly created role of APAC Account Lead. In addition to overseeing the Manila team, she will be responsible for building relationships with brands and agencies to establish the company's award-winning Behavioural Recruitment service in the region. Kate brings with her a solid background in media research, account and product management as well as business development. During her 12-year stint at Nielsen Media, she led the TV Audience Measurement and Advertising Intelligence products and handled the top three broadcasters and biggest media agencies in the Philippines. Kate loves to dig deep into data to uncover fresh insights and tell compelling stories. She has a bachelor's degree in Communication Research from the University of the Philippines Diliman.

To ensure global account and recruitment support, Liveminds has also hired additional team members Tristan Chong and John Paul Ocat.
Tristan started his recruitment journey in HR and talent acquisition for global recruitment agencies. He took a leap of faith changing jobs during a pandemic and joined Liveminds earlier this month as a Behavioural Recruitment Executive. He's also pursuing a mini MBA on the side and enjoys cooking pasta and advocating for environmental preservation.
John Paul, known by us as JP, began his new role as a Behavioural Recruitment Executive in early July. JP has a Bachelor of Arts from Xavier University and a background in project management and social media marketing. Growing up by the sea, he loves swimming and spending his weekends on the beach. He's also a part-time model and a full-time fur dad to his dog, Hermes.
The decision to expand in Asia was the next logical step for Liveminds. With headquarters in Europe and our office in the US we're delighted to be able to strengthen our global service capabilities and provide 24/7 account and participant recruitment support worldwide.
Our experience in the APAC region
During the last five years we've used Behavioural Recruitment to find thousands of engaged online research participants in the APAC region, supporting some of the world's leading agencies in gaining a better understanding of the market.
Travellers: A major hotel chain needed to find 28 leisure and business travellers from China who had stayed in a 3-5 star hotel in a city outside their home country in the last six months, or were intending to in the next six months to provide feedback on brand logos and discuss their experience of staying in hotels.
Grooming study: Liveminds recruited 20 Chinese women who'd lived in China for at least 10 years and who were comfortable discussing intimate care to take part in a study about grooming products, which involved a store visit followed by an online group discussion.
Football fans: A sports agency needed to find 40 Premier League football fans from China to gain insight into their needs, attitudes and behaviours towards the sport.
Trendsetters: We worked with a design agency in the UK to find 25 millennials and Gen Z consumers from China, Japan and South Korea to take part in a global online forum about fashion and identity for a leading eyewear brand.
Pharmaceuticals project: A digital research agency needed 20 participants from China and Vietnam who were affected by or concerned about pollution to provide feedback on a nasal spray brand.
If you're considering international online qual, download Multi-market qual recruitment made easy to see how you can benefit from scale, cost and speed efficiencies and get better participants for your global research projects.