Last year saw our biggest expansion yet. We've hired eight new team members and opened offices in North America and APAC, which, combined with the HQ in London, ensures 24 hour account and recruitment support worldwide.
2020 marks the 10th anniversary of Liveminds launch and we've got big plans. But before we move forward, I want to properly introduce the new starters who joined the Liveminds team in 2019.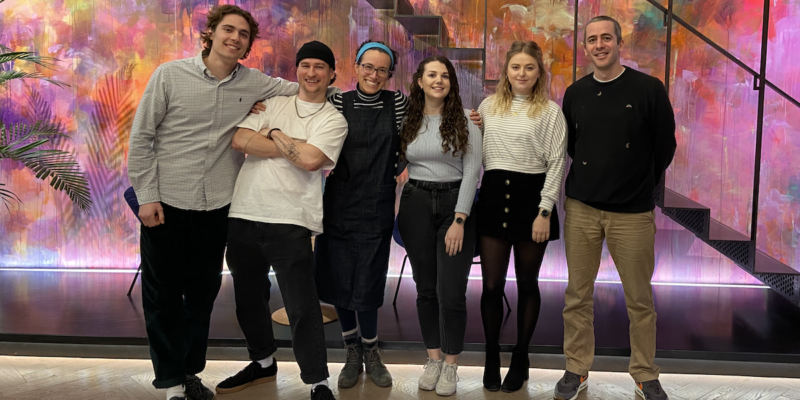 LONDON TEAM
(Pictured above at London HQ L-R: Kia Pettitt-Brandtner, George Silk, Jeanine Stewart, Shannon Pywell, Emma Lawson & Hugh Carling)
We made several new hires and internal promotions in our London office during 2019.
George Silk joined Liveminds in April as Account Executive. With a background in health and fitness, he keeps the whole team motivated with his positive attitude. When George isn't in the office, he's usually on a plane travelling to an exotic country or watching his beloved Tottenham Hotspur F.C. He has a passion for music including 90's hip hop, Lil Tjay and Harry Styles!
Jeanine Stewart joined us earlier in the year as our Marketing Manager. Jeanine has a degree in Applied Zoology with a colourful work history. When she's not creating content for Liveminds, you can find her exploring the English countryside, playing LEGO with her kids, doing yoga or binge-watching the latest Netflix series.
And sadly, we're bidding farewell to our wonderful colleagues Anna Thorn and Henry Dann. Anna is leaving us after four great years with Liveminds, to travel around Asia. Henry has also been with us since 2016 and is taking up a new position at Mintel. Anna and Henry have both played a huge role in helping us grow the company to where it is today. If you've had the privilege of working with them, you'll know why we'll miss them both so much. Good luck to both in their new adventures!
In recognition of her excellent work over the last year, managing a growing team in three different continents, and expertly running a wide range of projects, Emma Lawson has been promoted to the role of Global Recruitment Manager.
And following on from an excellent first year with the company providing top-notch participant recruitment services, Shannon Pywell and Kia Pettitt-Brandtner have been promoted to Senior Recruitment Executives.
MANILA TEAM
(Pictured above displaying their phenomenal artistic talents L-R: Paul Corpuz, Razel Lim, Josiah Eufemio & Poch Gutierrez)

Poch Gutierrez was the first to join us early in 2019 as a Behavioural Recruitment Executive. Before joining Liveminds, Poch was a secondary school teacher in the Philippines for five years. He has a degree in History from De La Salle University and is also a freelance cellist. Poch loves to take long walks, go to the movies and is a big fan of The Crown.
Paul Corpuz began his new role as a Senior Developer in April. Coming from a background in web and systems development, Paul lists his main loves as reading sci-fi and fantasy novels and playing guitar. Having learned how to play in the late 80s during the heyday of metal and grunge, he now enjoys rocking out with his son.
Josiah Eufemio joined Liveminds at the start of the summer as a Behavioural Recruitment Executive after completing his degree in Industrial Engineering and working as a Management Trainee for a tech company. In his free time he enjoys reading, swimming, walking his dog Chacha and doing non-profit work in his community.
Lloyd Barba joined Liveminds as an Accounts Administrator in July. Lloyd has a background in the finance industry and a degree in Business Administration and Financial Management. He's fond of Disney movies and loves pepperoni above all things.
Razel Lim began her new role as a Behavioural Recruitment Executive last autumn. Razel has a degree in Applied Corporate Management from De La Salle University and a background in sales and marketing. Speaking four languages, she is Liveminds' resident multilinguist. Razel loves to travel and learn from people across all walks of life.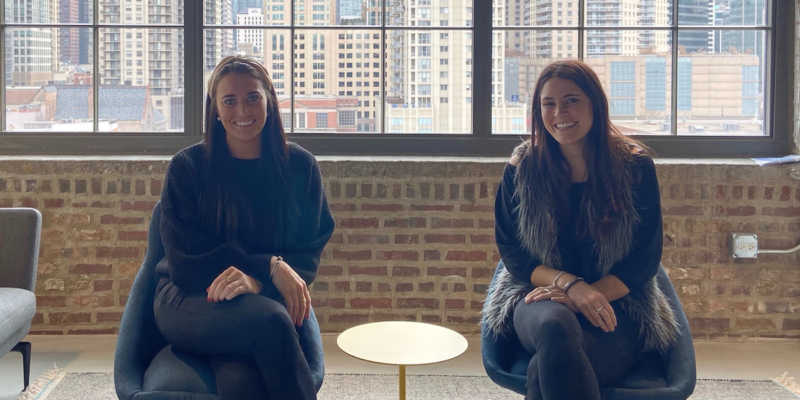 NORTH AMERICAN TEAM
(Pictured above, with the magnificent Chicago skyline, L-R: Erica Siebert & Isabel Condon)
Erica Siebert moved back to Chicago to lead the US Account Management team after spending a year at our London HQ.
Isabel Condon is our newest team member. She moved from Grand Rapids, Michigan to join Erica as an Account Executive in the Chicago office. She graduated from Uni with a degree in Communications and a major in Spanish after taking a gap year in Costa Rica and Peru, where she worked at an orphanage as an English tutor. Isabel's wide-ranging interests include travelling, playing tennis and capturing candid moments with her camera.
Josh Booth has been promoted to the role of Senior Behavioural Executive and is performing this role in Calgary, Canada, where he supports Erica and Isabel, and our North American clients, in a great city sitting at the foot of the Rocky Mountains.
I'd like to welcome all our new friends to the Liveminds team and hope you enjoy working with them as much as we already do.